Historic Floral Park Home & Garden Tour
Saturday & Sunday, April 29 & 30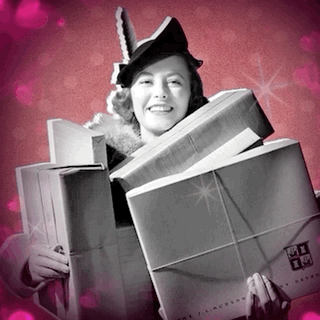 Do you love shopping? If so we have GREAT news for you! The 30th annual Floral Park Home & Garden Tour on Saturday & Sunday, April 29 & 30, will once again feature the
Street of Treasures

with over 40 distinct and unique vendors offering their wares.

The Street of Treasures

will be located on Heliotrope Drive both days and admission to shop is FREE! So come browse to your heart's content at this unique shopping bazaar of bargains, boutiques and one-of-a-kind shops. Take a break and enjoy a glass of wine or other refreshing beverage at the Wine & Beer Garden while enjoying live entertainment.

(You must be 21 to enter)

And if all that shopping makes you hungry, four different restaurants will be offering you a variety of foods to quench your appetite. And it's all in a beautiful tree-lined street in a historic neighborhood


So mark your calendar now
for this great shopping extravaganza!
Saturday & Sunday, April 29 & 30
Heliotrope Drive, Santa Ana
10:00 am - 4:00 pm both days.
BE A VENDOR
Due to overwhelming demand and a limited number of vendor spaces, we may have to limit the number and type of vendors to ensure a varied selection of products and services for our Street of Treasures sale. If you are interested in being a Vendor at the 2023 Home & Garden Tour, please click on the button below to complete our vendor interest form.



Together we strive to make this a venue for vendors who offer unique, high-quality items for sale. We hope that vendors will continue to welcome the opportunity to personalize their spaces and make them attractive to shoppers. During our last tour, more than 2,000 Home Tour tickets were sold, and most of those ticket-buyers were shoppers as well!
A standard space is approximately 12′ x 12′. A large space is approximately 12′ x 20′. Vendors must provide their own tables, chairs, and shade (canopies are great). All canopies must be weighted to prevent them from becoming airborne in case of wind.
​
NEED MORE INFORMATION ON BEING A VENDOR AT THE STREET OF TREASURES?
CALL RICHARD SILVA AT 714-865-3103.
Vendor space for the 2023 Street of Treasures is SOLD OUT.
THIS YEAR'S VENDORS:

(click underlined vendors for more information)



ANDERSEN WOODTURNING

ART BY DEAN

CASCAS VINTAGE & DESIGN

CHERYL DUFAULT DESIGNS

CONNIE'S CLAY

CREEP & KITSCH

DECASAS CERAMICS

DONNA LANE JEWELRY

DESIGNER DETAILS

ARTIST GILBERTO DELGADO

HEAD IN THE CLOUDS DESIGNS

HEAVEN AND SEA CREATIONS

HELEN'S DELIGHT

ABLE ARTIST JOSHUA ROY

KNOLL GLEN POTTERY

KROL MAX CO.

LITTLE BIT OF HOMEMADE

LUCKY 13 SWEETS & TREATS

MARION SNOWDEN

MASON JAR CREATIONS

MILLIGRAM CONCEPTS

NAYELI'S CUSTOM JEWELRY

NEW VIEW DESIGNS / NIKKI HIETALA

PARK LANE JEWELRY / GAIL DOUGLAS

PIRCH

SUSIE YARIAN

TINY GLASS WINDOW WORKS

TWO CROWS JEWELRY

VINTAGE MOMENTS

VIVIENNE ANDRES ART

WILLOW CREEK SPRINGS

FIFTY SHADES OF RESIN

…and more to come!
This Year's Community Tables
(click on underlined names for additional information)
SANTA ANA WATER DEPARTMENT